About
Congressman
Russell Fry
Serving the 7th District of South Carolina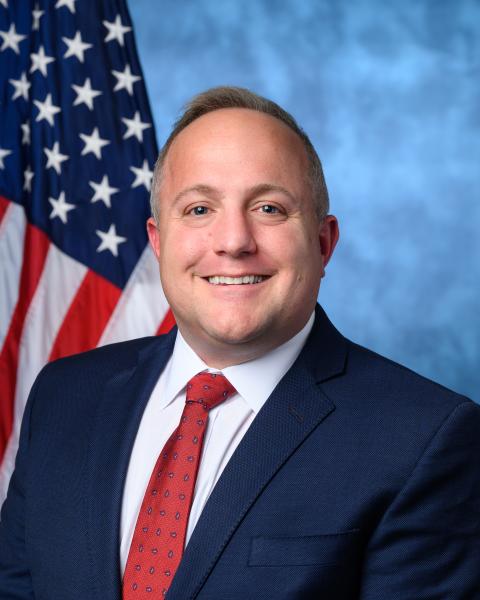 Congressman Russell Fry is proud to serve the Grand Strand and Pee Dee as their Representative for South Carolina's Seventh Congressional District.
Russell is a true believer in the American Dream. Growing up he watched his parents work hard for every penny they earned, and since then Russell has been doing the same. He put himself through his undergraduate education at the University of South Carolina and law school at the Charleston School of Law, where he served as president of the Student Bar Association, helped the school achieve its American Bar Association accreditation, and also received the prestigious Civility Award. After this, he practiced law along the Grand Strand for over a decade.
As an Eagle Scout, Russell shares the sentiment that "you should leave your campsite better than you found it." Every day he strives towards a goal that "we should leave our country better than we found it." Growing up, he saw first-hand how government's actions directly affect families living paycheck to paycheck, and he is committed to fighting for those who don't always have a voice.
Russell is a public servant and active member of his community. Prior to this role, he represented State House District 106 (Horry County) in South Carolina's General Assembly for seven years. He served as Chief Majority Whip, where he fought for lower taxes, less government, pro-Second Amendment legislation, and pro-life legislation. Russell also chaired the House Opioid Abuse Prevention Study Committee, which resulted in 18 policy initiatives being signed into law and record funding for opioid prevention, education, and treatment.
Russell is a loving husband to his wife, Bronwen, and dedicated father to their son, James. The family lives in Murrells Inlet with their chocolate lab, Jasper.